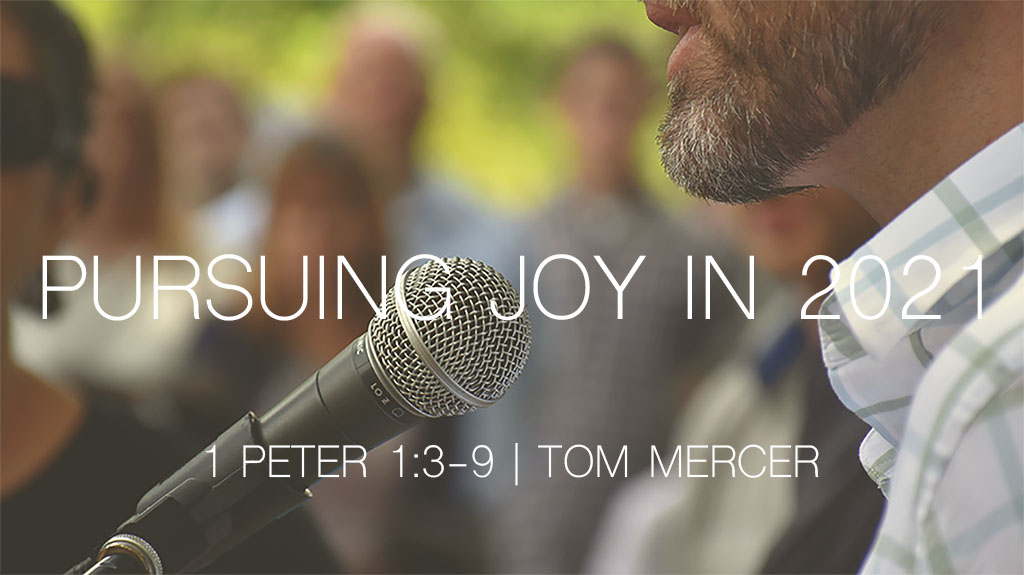 Prepare for Sunday morning worship by using the guide below.
1 Peter 1:3-9
3 Blessed be the God and Father of our Lord Jesus Christ! According to his great mercy, he has caused us to be born again to a living hope through the resurrection of Jesus Christ from the dead, 4 to an inheritance that is imperishable, undefiled, and unfading, kept in heaven for you, 5 who by God's power are being guarded through faith for a salvation ready to be revealed in the last time. 6 In this you rejoice, though now for a little while, if necessary, you have been grieved by various trials, 7 so that the tested genuineness of your faith—more precious than gold that perishes though it is tested by fire—may be found to result in praise and glory and honor at the revelation of Jesus Christ. 8 Though you have not seen him, you love him. Though you do not now see him, you believe in him and rejoice with joy that is inexpressible and filled with glory, 9 obtaining the outcome of your faith, the salvation of your souls.
Worship Lyrics
Download the songs for this Sunday's service HERE.
Watch the Sermon
Summary: As we stand on the threshold of 2021, with perhaps another year of restrictions, isolation, and frustration ahead, what can we do? I want to leverage 2021 and all its trials and troubles toward redemptive ends. Is this possible? How can we handle this year with increasing joy in this coming year? Our answer is found in 1 Peter. The apostle is writing to a church harassed and threatened. They were facing difficulties, threats to life (2:13), uncertain employment, (2:18), hard marriages (3:1-7), and loss of friends (2:12; 3:16). Peter knows their questions, "How can I stand firm in the face of suffering? How can I rejoice in times of stress?" Peter calls the church to remember the certainty of God's salvation, consider God's designs in our suffering, and long with joy for the glory of salvation.
Review and Apply
How well did you navigate the uncertainties and hardships of this past year? Give examples of both good and bad?
To what degree and in what way was your worship of God challenged this past year?
What did you place your hope in, as you struggled?
How does being born again to a living hope provide comfort in times of stress?
In what ways has God revealed and refined your faith during this year?
How will you grow in your love for Jesus as you wait for the obtaining of your salvation?
How can others help you finish this journey with an inexpressible joy?
Give
If you would like to give online CLICK HERE. For all things come from you, and of your own have we given you. (1 Chronicles 29:10-18)