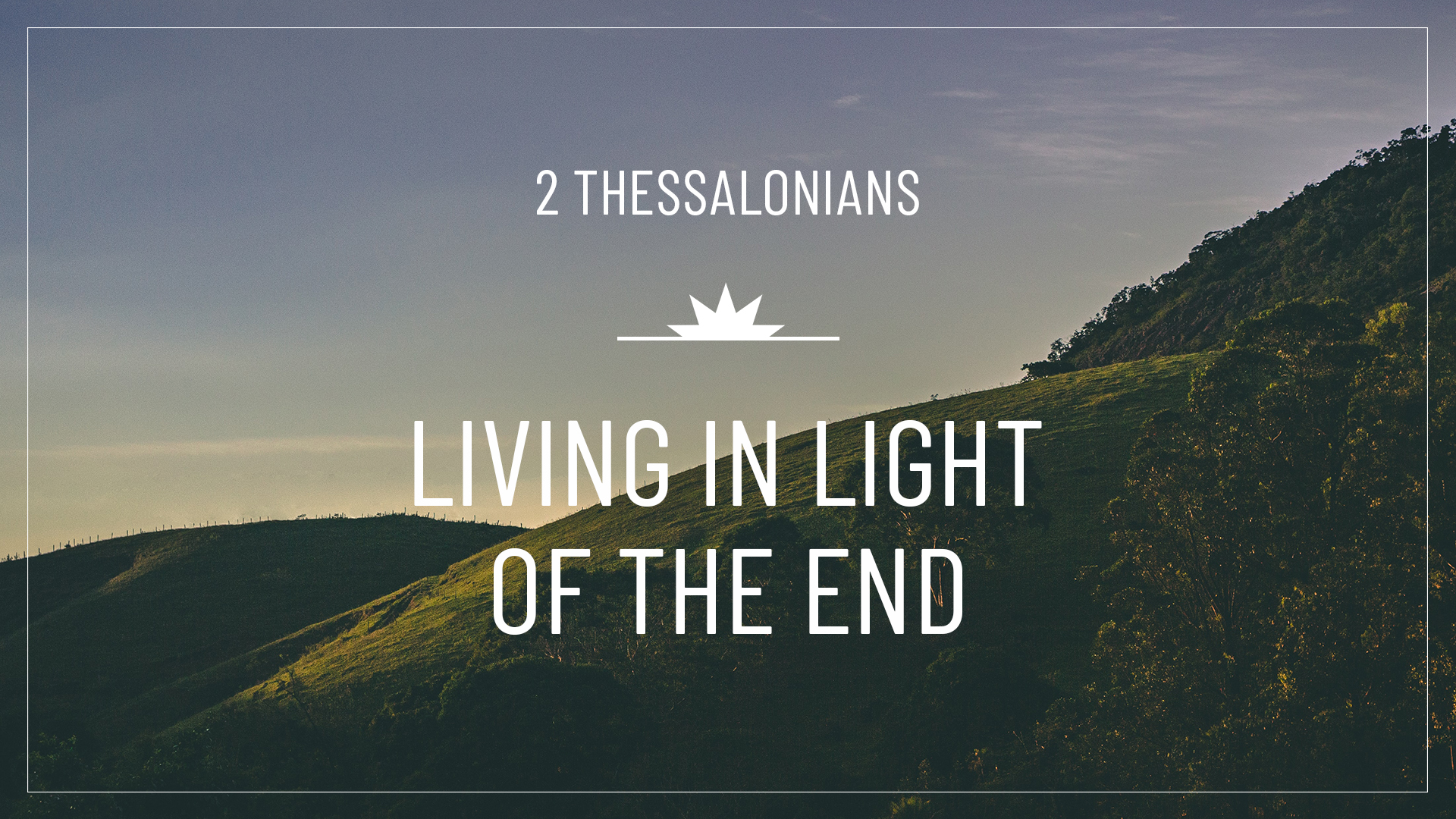 Prepare for Sunday morning worship by using the guide below.
2 Thessalonians 1:11-12
11 To this end we always pray for you, that our God may make you worthy of his calling and may fulfill every resolve for good and every work of faith by his power, 12 so that the name of our Lord Jesus may be glorified in you, and you in him, according to the grace of our God and the Lord Jesus Christ.
Worship Lyrics
Download the songs for this Sunday's service HERE.
Watch the Sermon
Summary: Paul has given thanks for this commendable church for their growing faith, increasing love and faithful endurance in trials and troubles. He has reminded them of that final day where Jesus will return and make all things right, even making us new. With this day as a certainty, Paul prays for their full participation in the glory of Jesus revealed on that final day. In this prayer, Paul asks God for grace that these saints live in a manner worthy of their calling and to live busy lives of faith while they wait for this final and glorious salvation. Paul is praying for our success in the things of God from eternity's view. He models for us a prayer to be prayed for ourselves and others so that we too can look forward with confidence to the day where we will be glorified in our Lord Jesus.
Review and Apply
What is your practice of prayer?
What is the greatest inhibitor of a more active prayer life?
What is Paul praying for?
What does it mean to be 'worthy of his calling?' Are you living in this manner? why or why not?
In what ways are you developing good resolves and works of faith? How ought this to change?
Explain the beauty of Jesus being glorified in us and we in him?
How are your prayers guided by this coming day? How ought eternity to shape your prayers?
Give
If you would like to give online CLICK HERE. For all things come from you, and of your own have we given you. (1 Chronicles 29:10-18)