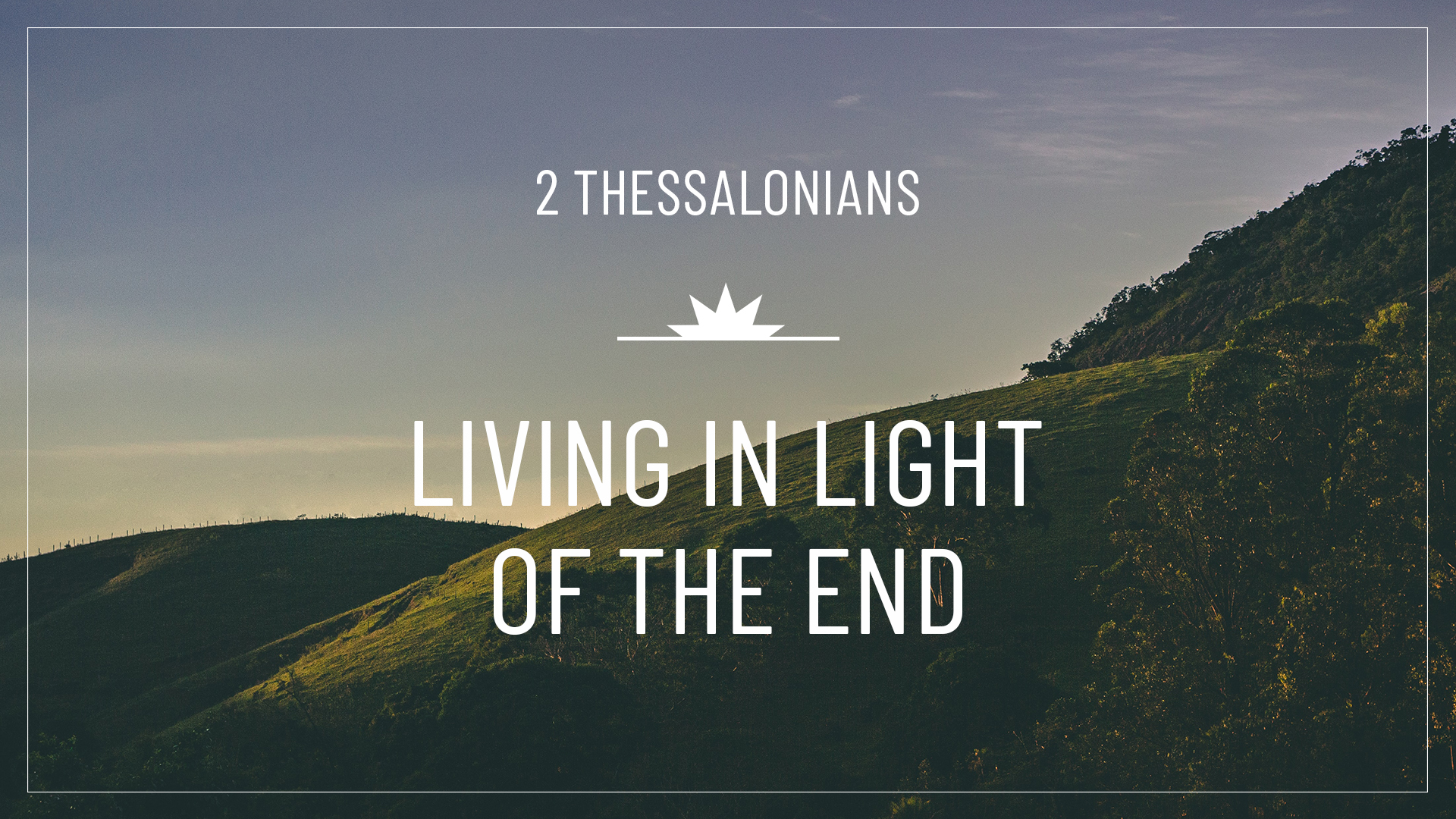 Prepare for Sunday morning worship by using the guide below.
2 Thessalonians 1:5-10
5 This is evidence of the righteous judgment of God, that you may be considered worthy of the kingdom of God, for which you are also suffering— 6 since indeed God considers it just to repay with affliction those who afflict you, 7 and to grant relief to you who are afflicted as well as to us, when the Lord Jesus is revealed from heaven with his mighty angels 8 in flaming fire, inflicting vengeance on those who do not know God and on those who do not obey the gospel of our Lord Jesus. 9 They will suffer the punishment of eternal destruction, away from the presence of the Lord and from the glory of his might, 10 when he comes on that day to be glorified in his saints, and to be marveled at among all who have believed, because our testimony to you was believed.
Worship Lyrics
Download the songs for this Sunday's service HERE.
Watch the Sermon
Summary: Paul follows his boasting of their endurance in suffering with giving reasons for such endurance. Paul's intention is to comfort the church of God who is suffering under great affliction by giving them a vision of the future, a certain end to their trial. So, Paul gives us a glimpse of a future day, a certain day, a glorious day when Jesus returns and brings all suffering to an end and all joy to begin. It is having a proper view of the end which offers a foundation for joy and steadfastness in trials. With a proper orientation to the last day, we can live this day.
Review and Apply
Compare 2 Thess 1.5-10 with 1 Thess 4.13-18. Is this the same event or different? Why or why not?
How does right suffering lead to our being declared worthy of God's kingdom? How does this help us endure?
What does it mean to not know God or obey the gospel of the Lord Jesus?
What do you learn about some of the characteristics of his return in this passage?
What do you learn about the nature of hell from this passage?
What is the criteria that identifies those for whom Jesus returns to bring relief? Where does that put you?
How does this embolden our evangelism?
How does this make the church pivotal in the world?
How will this day to come change your life today?
Give
If you would like to give online CLICK HERE. For all things come from you, and of your own have we given you. (1 Chronicles 29:10-18)