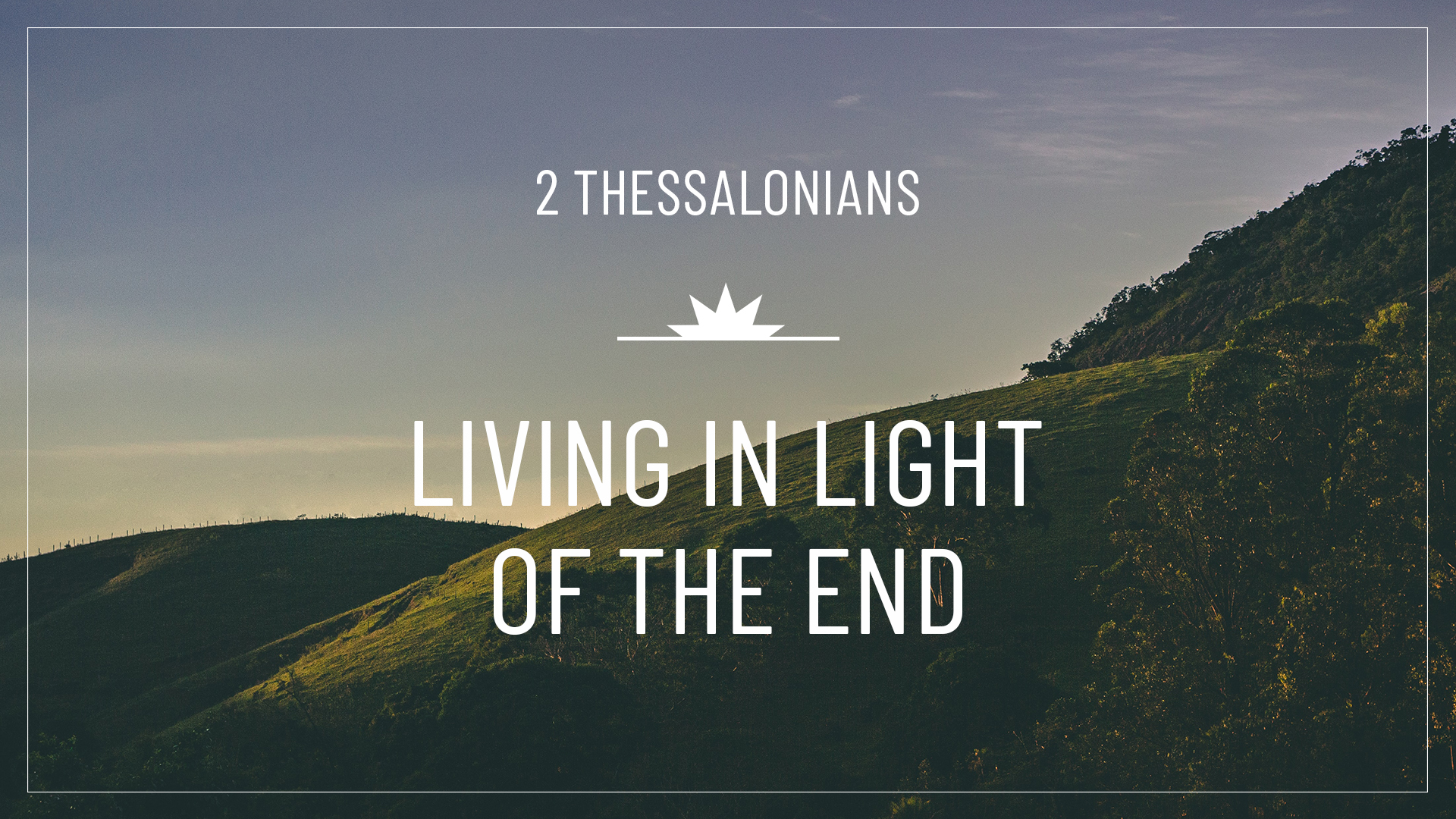 Prepare for Sunday morning worship by using the guide below.
2 Thessalonians 1:1-4
1 Paul, Silvanus, and Timothy,
To the church of the Thessalonians in God our Father and the Lord Jesus Christ:
2 Grace to you and peace from God our Father and the Lord Jesus Christ.
3 We ought always to give thanks to God for you, brothers, as is right, because your faith is growing abundantly, and the love of every one of you for one another is increasing. 4 Therefore we ourselves boast about you in the churches of God for your steadfastness and faith in all your persecutions and in the afflictions that you are enduring.
Worship Lyrics
Download the songs for this Sunday's service HERE.
Watch the Sermon
Summary: If you remember, Paul and his two missionary friends planted this church in the town of Thessalonica as recorded in Acts 17. This church was one of the fastest growing church plants in the bible. Paul and Timothy and Silas were there only a few months to at most a year before being driven out. The first letter was to encourage this young church to be faithful in the midst of persecution. There was so much more work yet to be done. Paul's second letter, written also from Corinth, followed quickly on the heels of the first to continue to encourage this young church in their suffering from persecutions, false teaching and the disruption from some idle and unengaged members of the church. Paul is writing to give thanks to God for this noble church, growing in faith, love and endurance even in the midst of trials. Let's look at this church so as to learn the qualities of this mature and noble church.
Review and Apply
What are the implications of looking at God as "our Father?"

What is your practice of giving thanks for the believers in your life and the members of this church? What does this imply about ingratitude?

What does growing faith look like in your life? If difficult to answer, what steps are needed to confirm and continue in faith?

How has love been evidenced in your love for other members of CCC?

What is the difference between godly boasting and sinful boasting?

How can you boast of others in the church in a godly and right way?
Give
If you would like to give online CLICK HERE. For all things come from you, and of your own have we given you. (1 Chronicles 29:10-18)