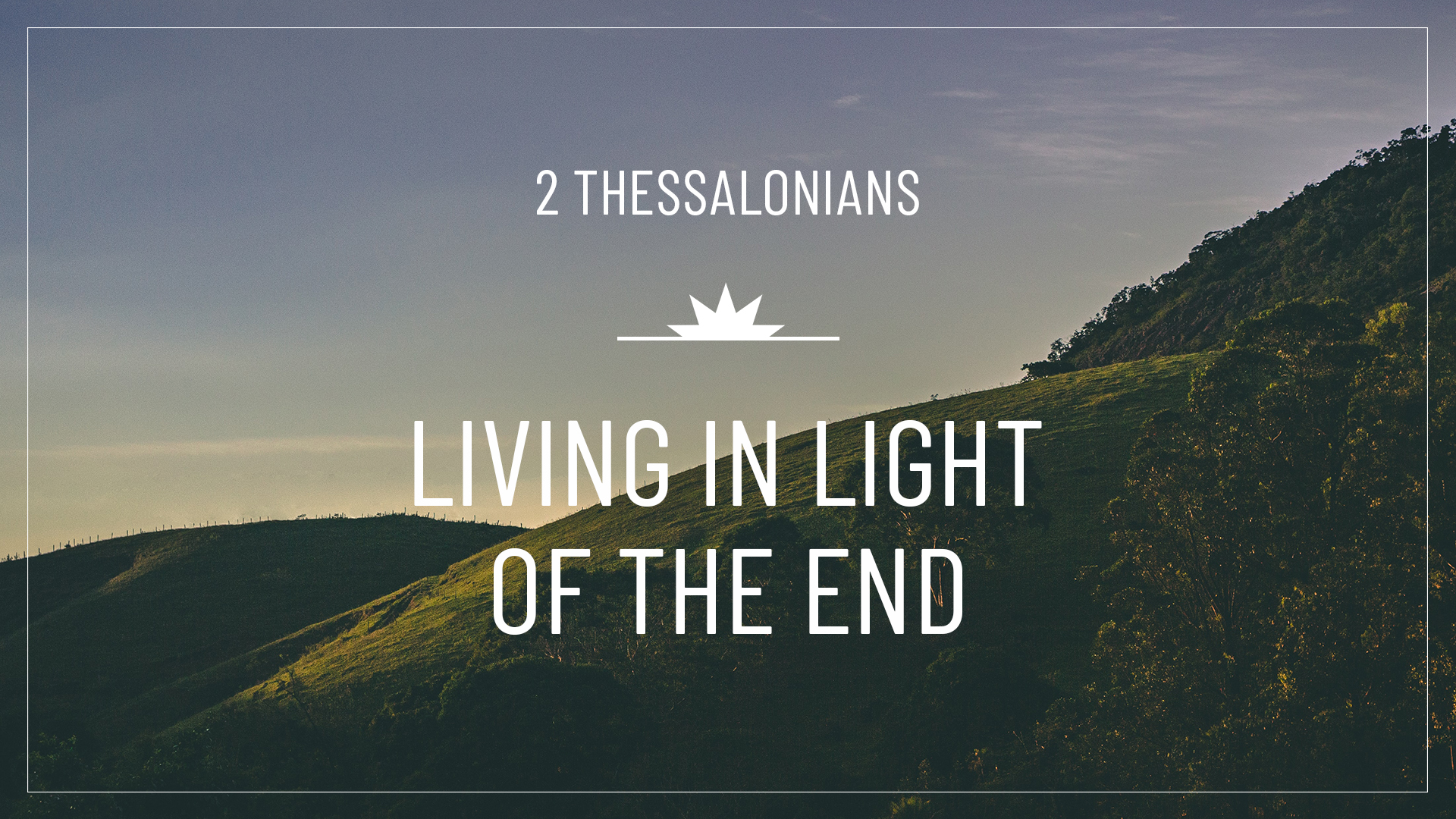 Prepare for Sunday morning worship by using the guide below.
2 Thessalonians 3:1-5
Finally, brothers, pray for us, that the word of the Lord may speed ahead and be honored, as happened among you, 2 and that we may be delivered from wicked and evil men. For not all have faith. 3 But the Lord is faithful. He will establish you and guard you against the evil one. 4 And we have confidence in the Lord about you, that you are doing and will do the things that we command. 5 May the Lord direct your hearts to the love of God and to the steadfastness of Christ.
Worship Lyrics
Download the songs for this Sunday's service HERE.
Watch the Sermon
Summary: Paul, in preparing to finish his letter, turns to this beloved church and asks for prayer. He asks for the gospel to go forth unhindered and he asks for deliverance from the schemes of wicked men. After seeking prayer, he reminds them of the Lord's promises to be faithful, to establish them in every work and word and to direct their hearts to enjoy the love of God and the patient endurance of Jesus. So waiting for this great day of the Lord is to be marked by prayer, evangelism and endurance.
Review and Apply
How often do you ask others to pray for you? What is generally the nature of your request? What does Paul ask for?

If God chooses us from the beginning to be saved, why does Paul ask for prayer for the Word to go forth and be honored?

How does Paul relate wicked and evil men with not having faith?

What are some of the promises Paul gives to this church in 3-5? How do these encourage you today? How do you see God's faithfulness in your life?

How does our obedience lead to being established and guarded against the evil one?

How do these prayers and promises change your prayers?

Why do we pray for what he has promised? How would you explain the joy of praying the promises?


Give
If you would like to give online CLICK HERE. For all things come from you, and of your own have we given you. (1 Chronicles 29:10-18)