Our Hearts in His Presence
Series: Sermons (Non-Series)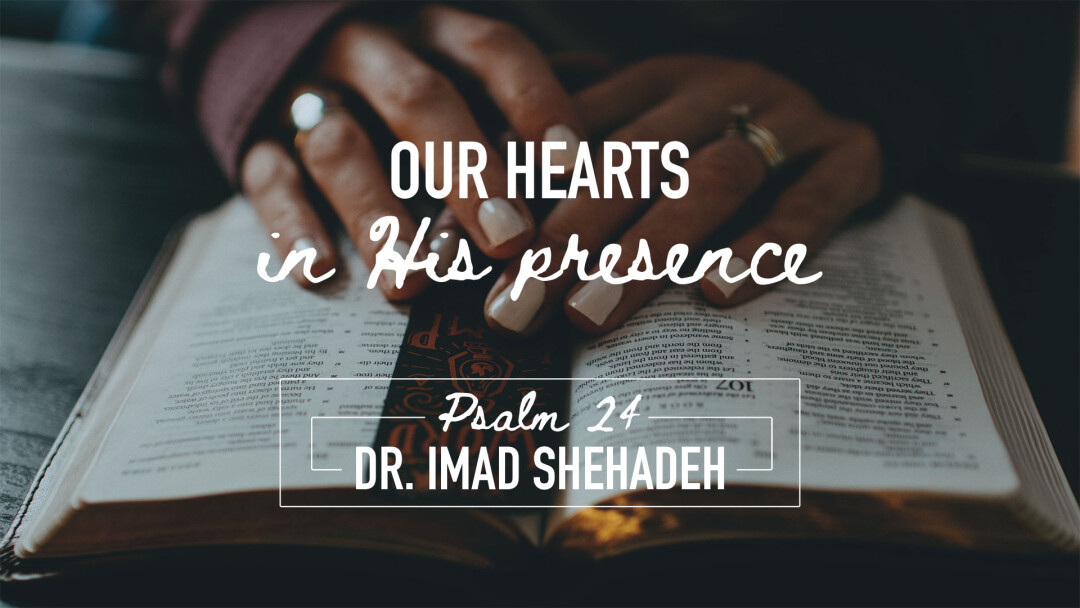 In this Psalm, King David praises Yahweh, the God of Israel, as the King of glory. Although David is the King of Israel, he does not claim to be the ultimate Sovereign King over any of it, but rather gives praise to God who is the creator and sustainer of all things. God is holy and righteous, strong and mighty, King of all kings, and Lord of all lords. Who shall come into this King's presence? The only person who possibly could is Jesus. Let us praise Jesus, who fulfilled all the righteous requirements of God's law and bore the wrath we deserve from the King of glory in our place. Through faith in Him, we are found to be perfectly clean in the King's sight, and we can now seek His face and have blessed fellowship with God through His Holy Spirit.
Speaker: Dr. Imad Shehadeh
May 23, 2021
Sermon Notes
You can add your own personal sermon notes along the way. When you're finished, you'll be able to email or download your notes.