Judgment and Restoration
Series: The Beginning of Everything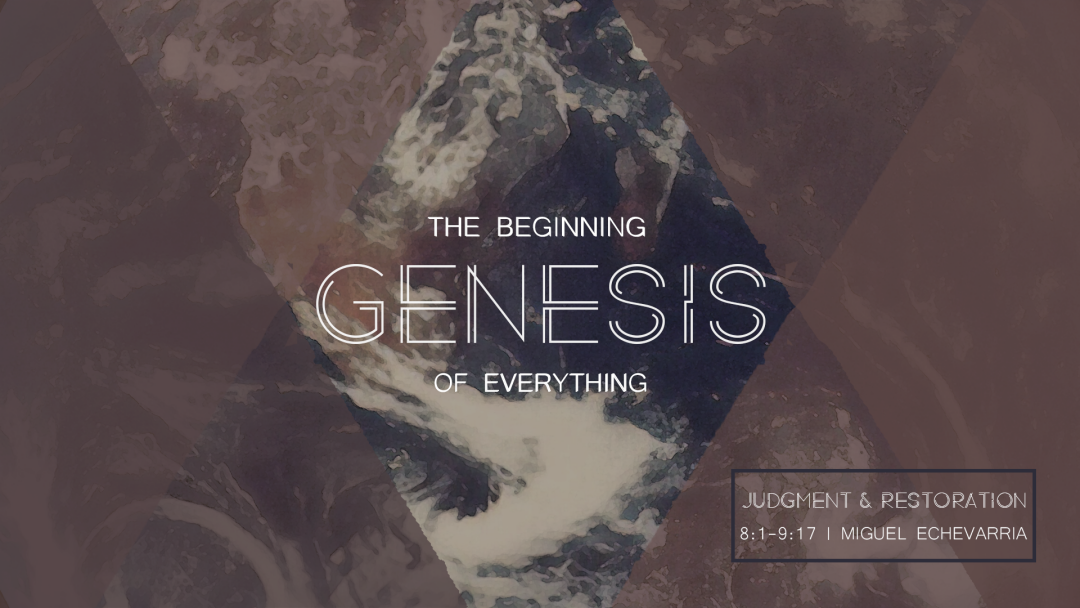 Our passage this week is Genesis 8:1:9:17, which we divide in two parts. In Genesis 8:1-14, the floodwaters of judgment recede from the earth, concluding the decreation of the earth. In 8:15-9:17, God repopulates the earth through Noah's family and the animals that were on the ark, initiating the process of recreating the earth. Surely, the floodwaters of judgment are exactly what the world deserves because of sin, while Noah and his family's deliverance to a restored earth rests only upon God's grace. This brings to mind Paul's words in Romans 6:23: "For the wages of sin is death, but the free gift of God is eternal life in Christ Jesus our Lord." As Noah's generation deserved death because of sin, so we deserve death because of our sin. Yet, God is merciful to give us life, as he was gracious to give new life to Noah and his family following the flood. This fits a pattern we see throughout Scripture: God's salvation rests solely on his grace.
Speaker: Miguel Echevarria
May 15, 2022
Sermon Notes
You can add your own personal sermon notes along the way. When you're finished, you'll be able to email or download your notes.