A Gentle Word of Correction and Clarification
Series: Galatians: No Other Gospel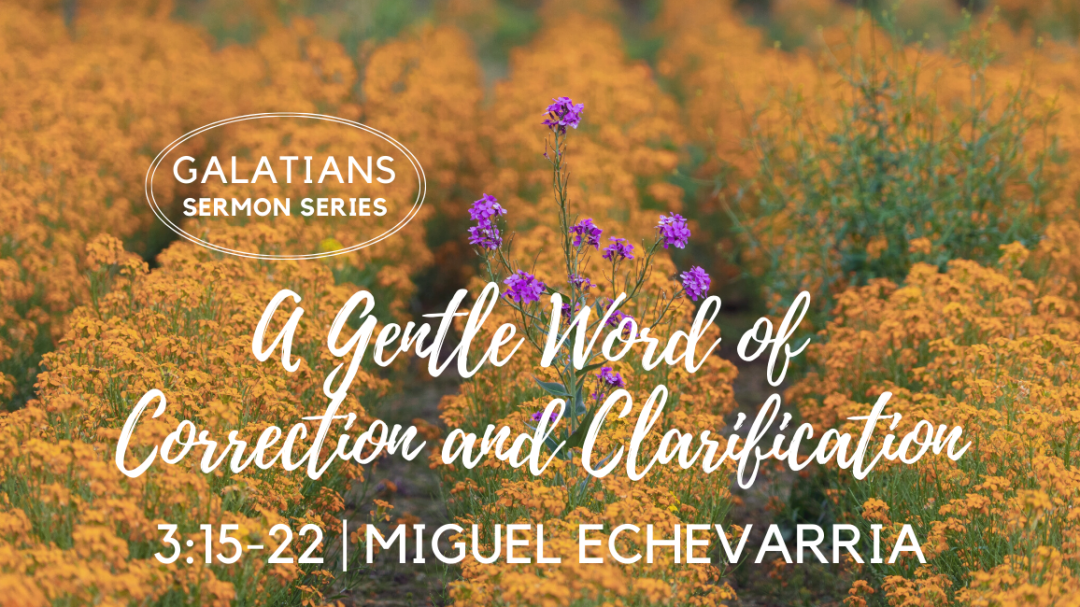 Thus far, Paul has been very direct with the Galatians, warning them about the dangers of turning to "another gospel." He has gone so far as to call them "foolish"! In 3:15-22, Paul now softens his tone, appealing to his readers as "brothers and sisters." He is aware that Jewish teachers are arguing that the Mosaic Law takes precedence over the covenant with Abraham. So, Paul first provides a word of correction: that its actually the previously established Abrahamic covenant that has priority (3:15-18). And nothing can change that. Also of importance is that Christ is the true offspring of Abraham who receives the promised inheritance of a new creation.
Secondly, Paul clarifies that the actual function of the Law was to reveal and deal with sin until the arrival of Jesus (3:19-20). The Law was never intended to grant life and righteousness, only to prepare God's people for the arrival of the one who fulfills the promises to Abraham, Jesus Christ (3:21). Those who prioritize their trust in him, not any distinguishing markers of the Law, become fellow recipients of the promised inheritance along with Christ (3:22).
Speaker: Miguel Echevarria
October 24, 2021
Sermon Notes
You can add your own personal sermon notes along the way. When you're finished, you'll be able to email or download your notes.