Spring Bible Studies
January 15, 2023 12:00am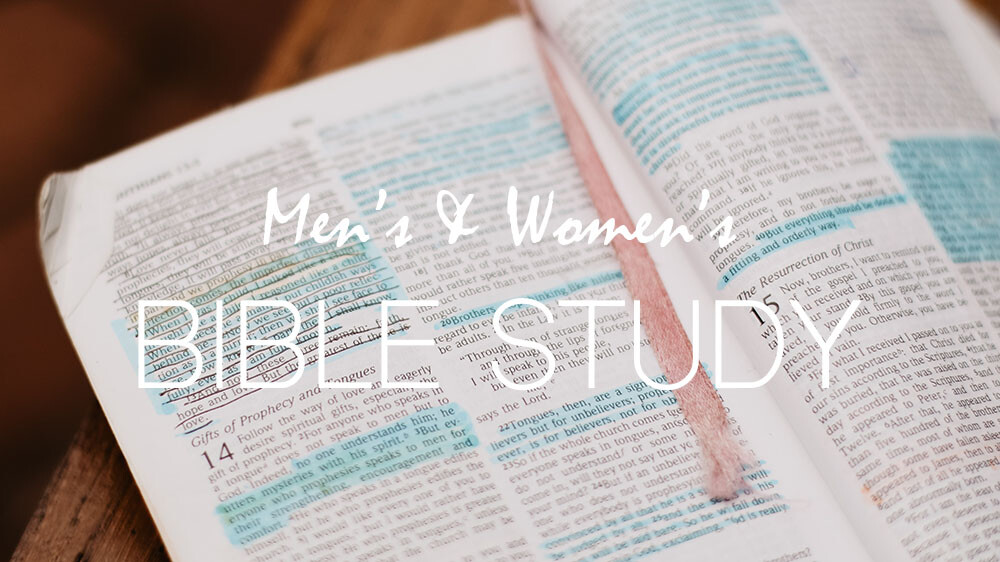 This spring, starting the week of January 15, men's and women's Bible studies will be gathering in small groups throughout the Raleigh area for a 12-week study. The women will go through the second half of the book of Acts using a study guide published by TVC Resources. The men will go through the book of Acts as well using the Knowing the Bible study.
Books are available for sale in the lobby starting December 11 on a first-come first-served basis. CCC was able to get them in bulk at a discounted rate of $7 for men's books and $15 for women's. Payments can be made via cash, check, or Elexio. If paying electronically, be sure to select the appropriate fund: "Payment: Women's Bible Study" or "Payment: Men's Bible Study." Cash and checks can be dropped off at the Bible study table in the lobby (please be sure to write either "Men's" or Women's" Bible study in the memo).

If you were in a study in the fall, you will continue in your current group and do not need to sign up. Please let us know if you don't intend to continue in January. If you were not in a study in the fall and would like to sign up, please contact Erin Folz (women's Bible study) or Phillip Taylor (men's Bible study). The deadline to sign up is January 8.