Ice Cream on the Deck
May 4, 2021 12:00am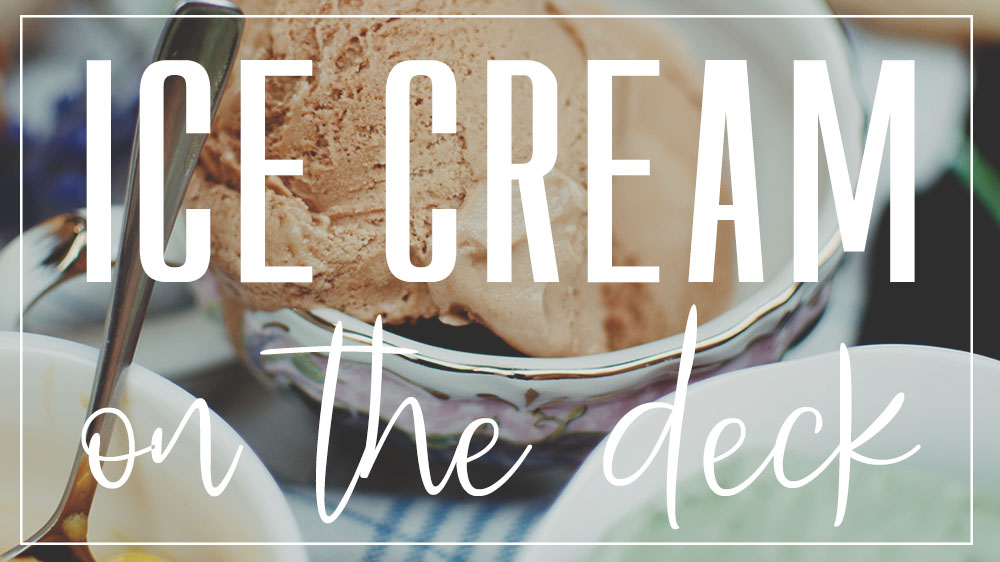 As "normal" life returns this summer, here's an opportunity to reconnect and have others from the church over to your house for ice cream! If you'd like to host, pick any evening in June or July and let us know how many you can accommodate. We'll do a sign-up for you that will close when the spots are taken. You don't need a beautiful back porch. Anyone can host! And feel free to do some inviting yourself.

Hosts will provide the ice cream, but you can contact the attendees for toppings they can bring and discuss possible allergies. If you need help off-setting expenses, please contact Daniel Harman.

Sign up for attending will be available once the host list has been completed.