Women's Topical Classes
June 1, 2023 8:00am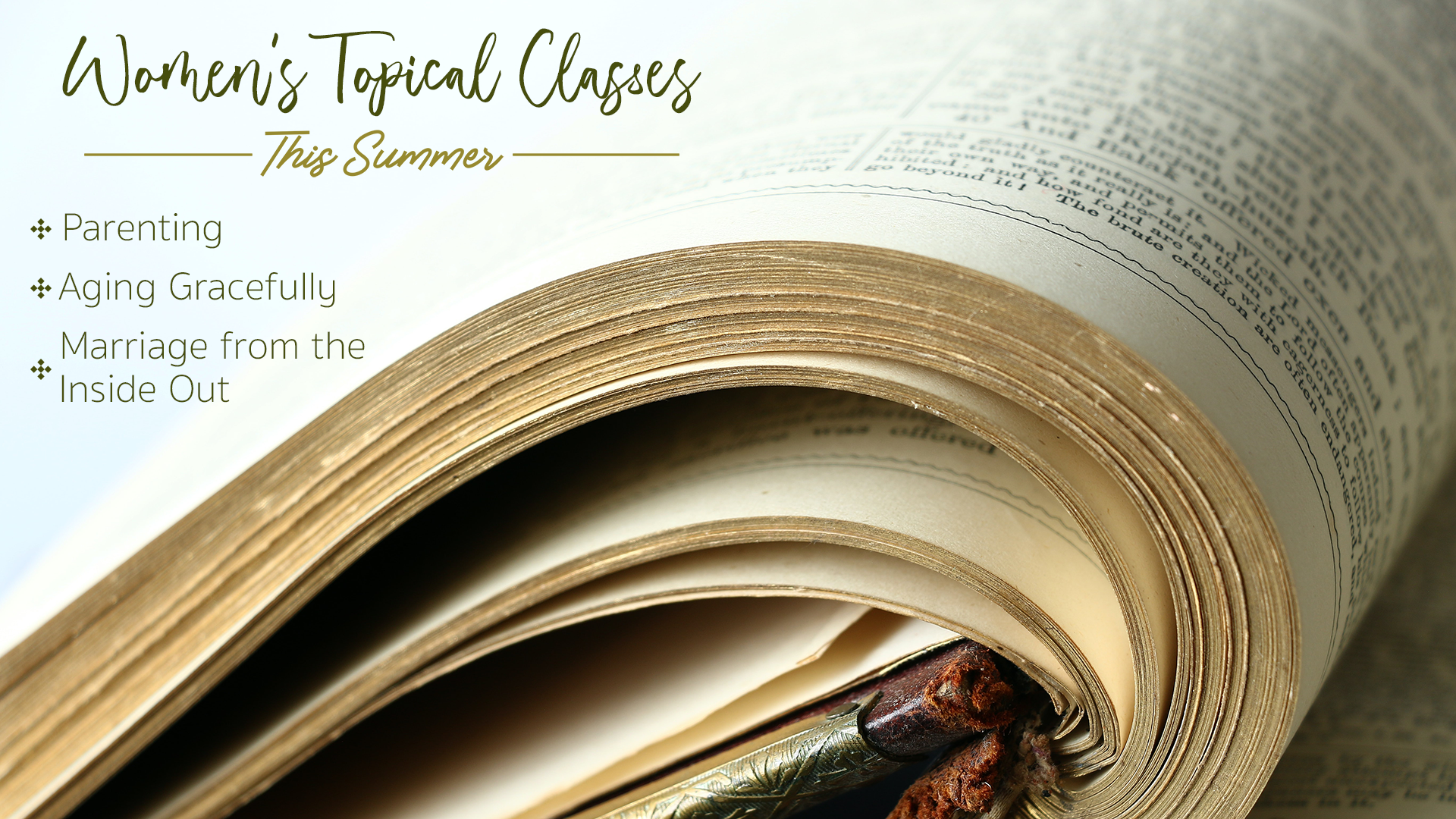 This summer, Women's Ministry at Christ Covenant will be hosting three 4-week classes on the topics listed below. Sign up below to attend one of them!
PARENTING
Join us for a 4-week plunge into: parenting with prayer, parenting with perseverance, parenting with power, and parenting with priorities. We will pull from Parenting by Paul Tripp, The Disciple-Making Parent by Chap Bettis and Habits of the Household by Justin Farley. Childcare will not be provided.
When: June 21, June 28, July 5, and July 12 (Wednesdays), 7:00-8:30pm
Where: Marci Ballard's home home (2624 Trifle Lane, Wake Forest)
AGING GRACEFULLY
What does aging gracefully look like? In a world where women are pressured to stay young, how do we approach the inevitability of aging? Please come and discuss the sorrows, joys, responsibilities, and decisions we women face as we age and how we can age with dignity, purpose, and even grace. Open to all ages! Childcare will not be provided.
When: July 20, July 27, August 3, and August 10 (Thursdays), 1:30-3:00pm
Where: Suzi Nailor's home (1105 Winterwind Place, Raleigh)
MARRIAGE FROM THE INSIDE OUT
In our marriages, we daily encounter the battle between self-centeredness and servanthood, between living by our emotions or living by truth, and between living for self or dying to self. Marriages can flourish or die on this battlefield, but God is faithful, and He has provided in His Word a plan of heart-transformation that can produce greater intimacy and God-honoring unity in our marriages. Please join us for this interactive class as we look to Scripture for practical help and abundant grace for this holy calling. Childcare will not be provided.
When: August 1, August 8, August 15, and August 22 (Tuesdays), 7:00-8:30pm
Where: Pam Rundle's home (1409 Sandusky Lane, Raleigh)