Kids Missionary Biography Summer Kickoff
June 3, 2023 10:00am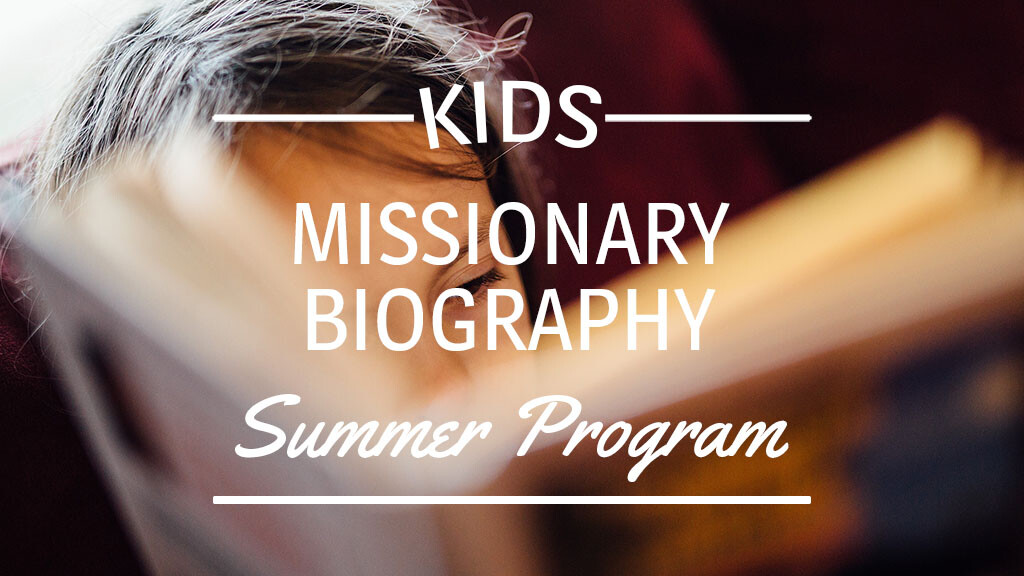 Christ Covenant's PreK to 5th graders are invited to participate in our Missionary Biography Summer Reading! Our goal is to promote in our children a desire to see God's glory taken to the nations as their hearts and minds are captivated by faithful and courageous Christian missionaries.

As a kickoff celebration, we will meet Saturday, June 3 at 10:00am at Spring Forest Park. We will briefly talk about this program and get the kids excited to read, play a game together, and have a little snack. This is not a drop off event, so please plan for at least one parent to stay. Younger siblings are welcome! We will also have some books for parents to look through and borrow. Following the organized time families are encouraged to stay and enjoy the park.

To close out this summer reading there will also be a party and time of sharing July 26 at 6:30pm at the church.
HOW TO PARTICIPATE
Sign up below.
Come to the kickoff party June 3 at 10:00am at Spring Forest Park.
Read as a family, individually, or both! Read one or read several books!
Submit a video "interview" of your child that will play during Sunday worship service. Details to come.
Come to the celebration party July 26 at 6:30pm where we will share about the missionaries we read about and fellowship together.
Contact Marci Ballard or Hollie Echevarria for additional information.