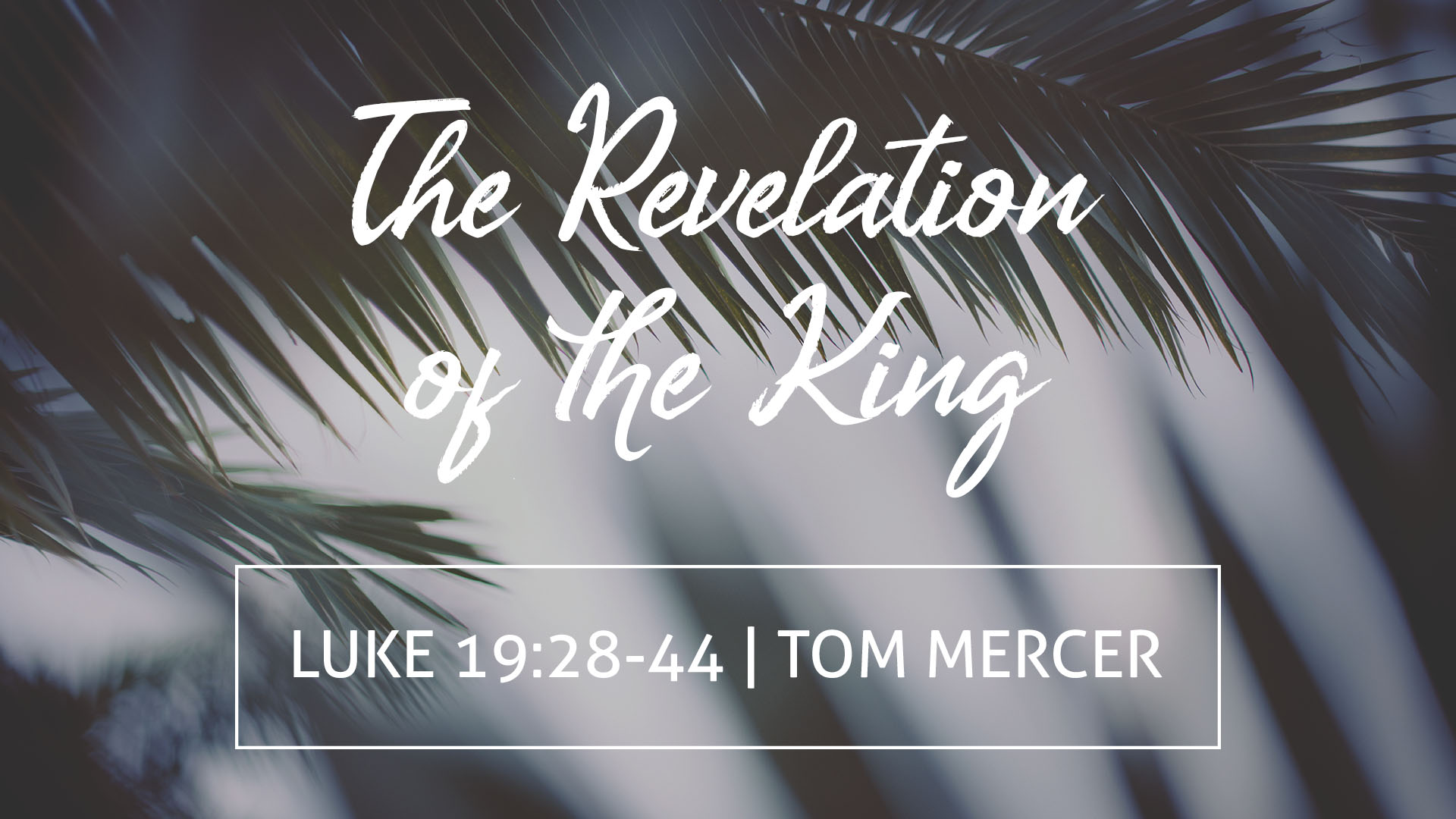 Prepare for Sunday morning worship by using the guide below.
Luke 19:28-44
28 And when he had said these things, he went on ahead, going up to Jerusalem. 29 When he drew near to Bethphage and Bethany, at the mount that is called Olivet, he sent two of the disciples, 30 saying, "Go into the village in front of you, where on entering you will find a colt tied, on which no one has ever yet sat. Untie it and bring it here. 31 If anyone asks you, 'Why are you untying it?' you shall say this: 'The Lord has need of it.'" 32 So those who were sent went away and found it just as he had told them. 33 And as they were untying the colt, its owners said to them, "Why are you untying the colt?" 34 And they said, "The Lord has need of it." 35 And they brought it to Jesus, and throwing their cloaks on the colt, they set Jesus on it. 36 And as he rode along, they spread their cloaks on the road. 37 As he was drawing near—already on the way down the Mount of Olives—the whole multitude of his disciples began to rejoice and praise God with a loud voice for all the mighty works that they had seen, 38 saying, "Blessed is the King who comes in the name of the Lord! Peace in heaven and glory in the highest!" 39 And some of the Pharisees in the crowd said to him, "Teacher, rebuke your disciples." 40 He answered, "I tell you, if these were silent, the very stones would cry out."
41 And when he drew near and saw the city, he wept over it, 42 saying, "Would that you, even you, had known on this day the things that make for peace! But now they are hidden from your eyes. 43 For the days will come upon you, when your enemies will set up a barricade around you and surround you and hem you in on every side 44 and tear you down to the ground, you and your children within you. And they will not leave one stone upon another in you, because you did not know the time of your visitation."
Worship Lyrics
Download the songs for this Sunday's service HERE.
Watch the Sermon
Summary: In our passage, the people of Jerusalem were mired in international, political and religious turmoil when Jesus came to bring peace. Jesus in a truly audacious way enters Jerusalem even though he knows the hostility that faces him from the religious leadership (Jn 11:57). Throughout his ministry, Jesus seems to keep the lid on his true identity and purpose, but as Jesus enters Jerusalem a final time, he reveals his uniqueness as the King sent by God. In his final week of ministry, Jesus reveals a unique humility, saving grace and compassion that offers real hope to the sinner, the broken, the discouraged and the burdened.
Review and Apply
Why does Jesus go to the trouble of organizing his entrance on a donkey?
Why did so few understand his kingship?
In
what ways do we still fail to understand Jesus' role as King?

What forms the basis of much unbelief, even in the religious (especially in the Pharisees)?

In what ways do you need to grow in compassion for others as Jesus evidenced in 19:41-44?
In what ways do you need to change as you see Jesus as
King in your life?

Give
If you would like to give online CLICK HERE. For all things come from you, and of your own have we given you. (1 Chronicles 29:10-18)