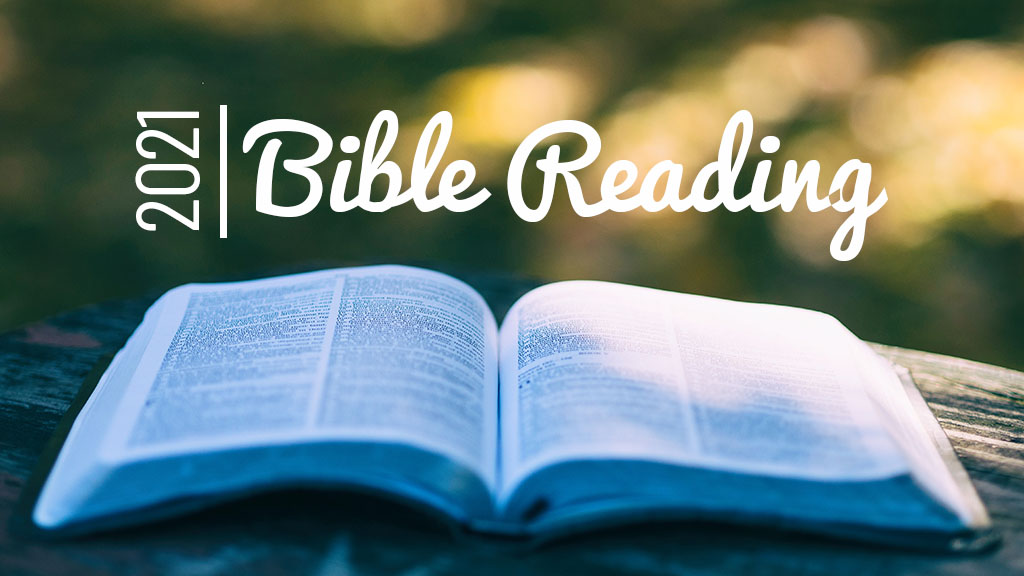 The transition to a new year often provides a wonderful opportunity to reflect on your relationships with both God and others. Asking yourself questions at the end of the year can be helpful in your reflecting.
Questions, such as:
Have I grown in my affections for the Lord this year?
What areas have I seen my faith exercised in new ways?
How have I served my brothers/sisters more willingly?
What new areas of sin and struggle has the Lord revealed to me and how am I responding?
How is my prayer life different from last year?

Do I long for the Day of Christ to come?
These questions, and questions like it, are good as we need to take inventory of our own souls. We encourage you to ask yourself some good and hard questions, especially after the year we've just had. Test yourself and examine your faith (2 Cor 13:5), and share those responses with your spouse and/or the brothers/sisters you walk closest with.
One way to grow in the new year is through studying the word of God. With this in mind:
Do you have a plan for

Bible

reading

and spiritual growth in the new year?


Be committed to the word of God in 2021, "For the word of God is living and active, sharper than any two-edged sword, piercing to the division of soul and of spirit, of joints and of marrow, and discerning the thoughts and intentions of the heart" (Heb 4:12). The word is breathed out by God and profitable for teaching, reproving, correcting and training us in righteousness (2 Tim 3:16). The word nourishes the weak (1 Pet 2:2), provides the imperishable seeds of new life (1 Pet 1:23), and helps us in temptation (Matt 4:4). Let's grab hold of God's word this year and feast on its truths. Join with your spouse or a close friend for mutual encouragement and accountability to love God and love one another faithfully, as God's word commands and the Spirit has made possible.
If you do not already have a Bible reading plan for 2021, here are some helpful resources that provide different options for you to consider: