Using the Time at Home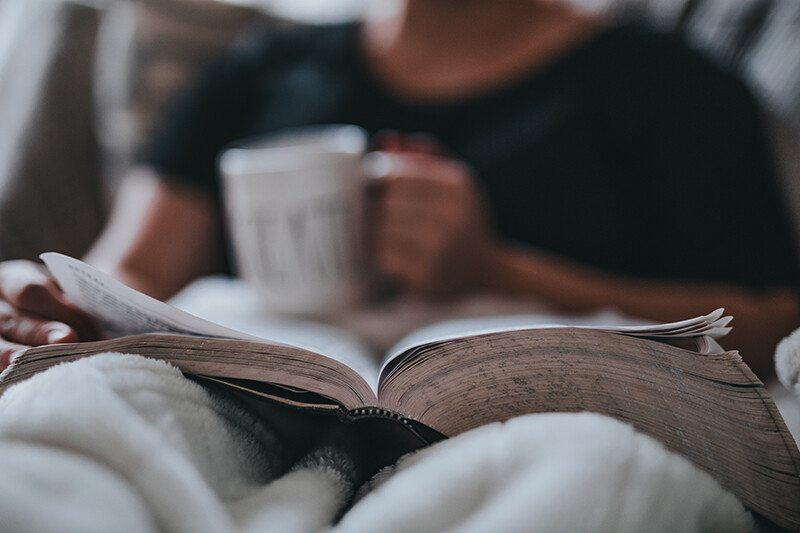 Apr 22, 2020

| by

Daniel Harman

"Look carefully then how you walk, not as unwise but as wise, making the best use of the time, because the days are evil." Ephesians 5:15-16

"I wish it need not have happened in my time," said Frodo. "So do I," said Gandalf, "and so do all who live to see such times. But that is not for them to decide. All we have to decide is what to do with the time that is given us." J.R.R. Tolkien gave us a good bit of wisdom in this exchange in The Lord of the Rings. It's good because it echoes biblical truth. Frodo laments the return of the Dark Lord, Sauron, in a way many of us feel about the sudden emergence of COVID-19. Why is this colossal upheaval of life occurring in my lifetime? But that is not for us to decide. We have other work to do!
Consider Our Sovereign, Personal God
The Psalmist tells us, "All the days ordained for me were written in your book before one of them came to be," (Psalm 139:16). And many of those days will be dark. Paul bluntly tells the Ephesians, "the days are evil" (Eph 5:16). As Nik preached to us last month, God sovereignly reigns over the entire span of our lives – both the good days and the evil. He has made the one as well as the other (Ecc 7:14). Clearly, it's an error to think that God does not stand behind evil in any way at all. Everything falls under his decree, for he "works all things according to the counsel of his will" (Eph 1:11).
Yet neither does Scripture allow us to think that God ordains evil in the same way he ordains good. "He stands behind good and evil asymmetrically," as D.A. Carson explains. "He stands behind good in such a way that the good can ultimately be credited to him; he stands behind evil in such a way that what is evil is inevitably credited to secondary agents and all their malignant effects." Plagues and pestilence are tell-tale signs of a world fallen in sin. But our sovereign God is good and does good in all that he does (Psalm 119:68). In the darkest of days, he is worthy of our trust because nothing is outside of his benevolent control.
In his mysterious providence, He has brought the Coronavirus to pass. But Christians can take heart, "knowing that the same sovereignty that could stop the virus and doesn't is the very sovereignty that sustains the soul in it" (John Piper). Our God is both transcendent and personal. And so in the day of adversity, we owe him a deep reverence and He provides a deep comfort. It is a good thing that it is not for us to decide. Our times are in his hands!
Look Carefully How You Walk
With that doctrinal bedrock under our feet, we have our marching orders. God is sovereign over all that comes to pass and we are responsible for how we spend the time. Both are undeniably set forth in the Scriptures. "Look carefully then how you walk, not as unwise, but as wise, making the best use of the time, because the days are evil" (Eph. 5:16). So the Christian life is no leisurely, passive stroll, but an intentional, thoughtful trek through dark lands, weighing carefully the use of every hour. We are called to such vigilance because "the days are evil." The world is arrayed against us in our pursuit of holiness. It's not conducive to using time wisely. It has an evil bent, like the swift current of a river. We will make no headway upstream without concerted effort. Our own ungoverned thoughts and idle chatter permit vast amounts of time to be frittered away. Even our bodies war against us, inclining us to pleasure, gluttony and sloth. Enter an ever-extending stay-at-home order and what will we do? For some of us, our work hours have simply increased, but many of us feel aimless and unproductive at home. The grace of our physical presence with one another has been denied. All of us are contending with varying degrees of isolation. A welcome rest is surely a gift from God, but extended inactivity is spiritually unhealthy. We have work to do! Our circumstances are ripe for a unique season of godly industry. Or it can be squandered. So there's clearly a fight for faith that's in order, coupled with concrete, practical steps.
Make the Best Use of the Time
The next thirty days could be used of the Lord to bring about a radical reorientation of your walk with Him. Ask him for it!
Open his Word every morning and linger, ponder, with pencil in hand, meditate and memorize, journal. Cry out in prayer, laying bare your soul before your Father in heaven. Determine to see the spiritual disciplines as dear friends, not task-masters.
Consider your creational design. God commanded both the man and the woman to rule and subdue the earth (Gen 1:28). We're called to productivity, to work hard for his glory. It's how we're wired. Reflect on Tabitha who was "full of good works and acts of charity" (Acts 9:36) or Barnabas, "for he was a good man, full of the Holy Spirit and of faith" (Acts 11:24).
Make it your life ambition to turn a profit for God. Don't bury your talent in the ground (Matt 25:25). How might you expend yourself for his sake? Again, ask Him!
Decide to spend unhurried time with your children, giving them eye contact, listening attentively to their chats, taking them on walks in the woods. Play freeze-tag in the front yard. Let the neighbors stare!
Call to encourage a distant friend you haven't spoken to in years.
Read that theological book you've shelved.
Tape the church membership calendar on the wall in your bathroom near a place you will frequent. Martin Luther spent much time in prayer this way.
Drift off to sleep each night feeling the pulse on your wrist. Know that each one is given by God. Ask Him for the strength to make the best use of the time for his glory.
Most of all, remember that though we're living in an evil age, we belong to the one who said, "I have overcome the world" (John 3:8). And cherish the truth that we are not saved by our own resolve, but by the resolve of another, one tenacious Galilean named Jesus Christ. In Him we can rest - and work with all our might, even in a pandemic.