Time for a Much Needed Reboot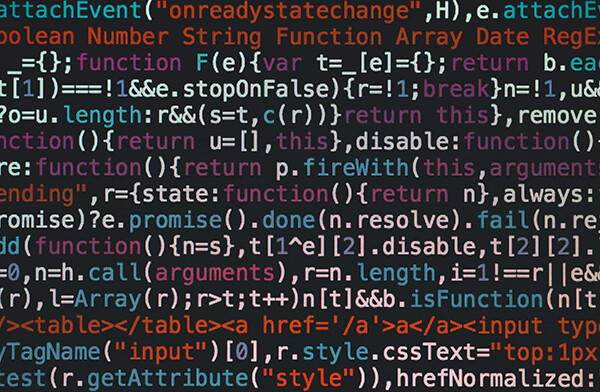 Apr 28, 2020

| by

Marci Ballard

Regardless of our different stages in life, we have in common a pre-COVID life that has been shut down, and space to contemplate how our life post-COVID might change.

I am one of those people who avoid rebooting my computer. Isn't shutting the lid good enough? I run many programs at once and never officially close them out when I am done. Inevitably, the computer sends tiny hints that it needs to be reset, though I usually ignore those. Then, the subtle hints grow into a bigger, unavoidable, abnormal malfunction. So I reboot, right? Nope! I call in my technical guru, Mike, because I am certain he has a fix that will not require a reboot. He is well acquainted with my routine. He listens to the issue and calmly asks, "When was the last time you rebooted your computer?" Ugh! I relent, and most of the time after the reboot, the problem is resolved.

The fact is that COVID-19 caused us all to reboot. In many ways, I was relieved with the onset of cancellations that occurred when this ordeal began over a month ago. In fact, I was tickled pink to see empty days on my calendar. I wouldn't have described my life before this as overscheduled, but as this season continues, I find myself extremely grateful for the white space. I understand this may not be the case for everyone. However, regardless of our different stages in life, we have in common a pre-COVID life that has been shut down, and space to contemplate how our life post-COVID might change.

So teach us to number our days
that we may get a heart of wisdom.
Return, O Lord! How long?
Have pity on your servants!
Satisfy us in the morning with your steadfast love,
that we may rejoice and be glad all our days.
Make us glad for as many days as you have afflicted us,
and for as many years as we have seen evil.
Let your work be shown to your servants,
and your glorious power to their children.
Let the favor of the Lord our God be upon us,
and establish the work of our hands upon us;
yes, establish the work of our hands!
Psalm 90:12-17

We are accountable for the time we have been given. We have read about being "present over perfect" or that we're "amusing ourselves to death" or that we're too "crazy busy". The truth is that filling our schedules is often choosing between the good and the good which makes it more difficult to say no. This can get us to a place of having too many "programs open" and the need to "shutdown" begins to show.

Well whether we wanted it or not, the shutdown was thrust upon us. Now we stand on the brink of powering back up again. What will that look like? Most likely, post COVID life will not resemble exactly what we had before, but should it? Were we handed this restructuring of our time merely to revert back to the status quo when the bans are lifted? When activities start up again and stores and restaurants reopen, will we jump right back into the old routines and schedules? My prayer is that we have tasted the blessings of having a wider margin in our schedules and desire to maintain it going forward. I encourage you to think over and pray about how your life after shelter-in-place should look. Here are some prayer points and questions to get you started.
Questions to Ponder
Did your family enjoy more meals and activities together during the shelter-in-place? What prevents you from doing that when you are not under these restrictions?
Did you see and interact (6ft away, of course!) with your neighbors more than usual? What prevents you from engaging with your neighbor when life is "normal"?
Were you lead to pray for, reach out to, or serve someone in our church body or community you otherwise would not engage with? Will your schedule after this still have margin for that?
Are you willing to accept the circumstances you cannot control when life doesn't return exactly as it was pre-COVID?
Prayer Points
Thank God for this unique time he has given us. (Rejoice always, pray without ceasing, give thanks in all circumstances; for this is the will of God in Christ Jesus for you. 1 Thessalonians 5:16-18)
Pray for God to reveal how you have misused or overscheduled your time previously. (Search me, O God, and know my heart! Try me and know my thoughts! And see if there be any grievous way in me, and lead me in the way everlasting! Psalm 139:23-24)
Pray about ways to reorient your days to make time for things of lasting significance. (Look carefully then how you walk, not as unwise but as wise, making the best use of the time, because the days are evil. Ephesians 5:16-17)
Pray for the desire to respond to what God has to say to you and be willing to be moved to action. (But the one who looks into the perfect law, the law of liberty, and perseveres, being no hearer who forgets but a doer who acts, he will be blessed in his doing. James 1:25)