Finding Refuge in Christ Our Rock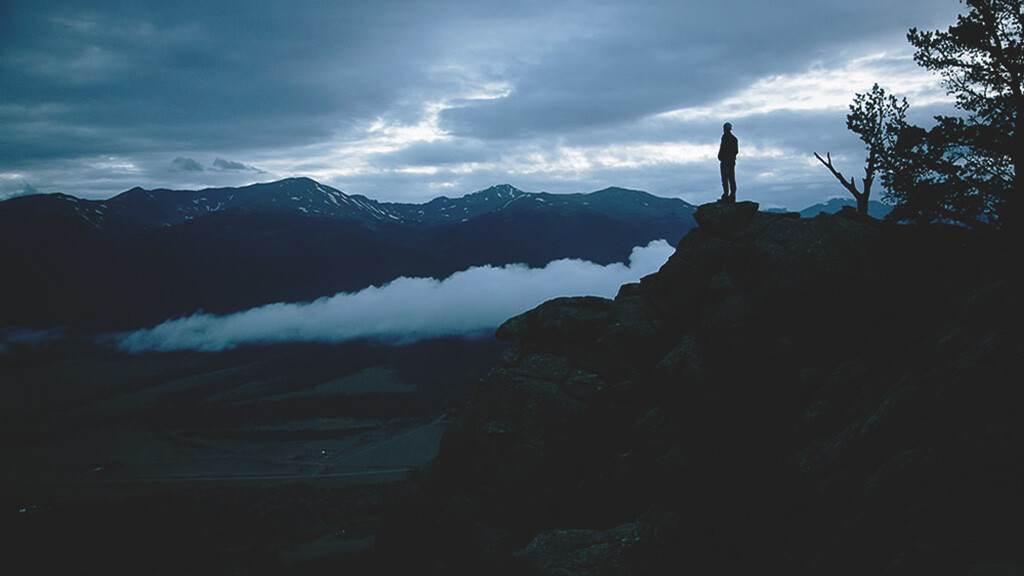 Apr 14, 2020

| by

Suzi Nailor

With earthly bodies tethered to soil we honor our elected officials; with heavenly souls anchored in Christ we run to his Word to find our refuge and strength.

Psalm 62:5-8, "For God alone, O my soul, wait in silence, for my hope is from him. He only is my rock and my salvation, my fortress; I shall not be shaken. On God rests my salvation and my glory; my mighty rock, my refuge is God. Trust in him at all times, O people; pour out your heart before him; God is a refuge for us."
Tethered to Soil but Anchored in Christ
Pity the prophet who, in January, would have foretold an imminent global lockdown. His message would have been disregarded with mocking scorn. Yet here we are. Only three months since the first murmurings of COVID-19 and we struggle to adapt to the sweeping changes that now grip our community, our country, our world. Like dominos falling, one restriction has landed on the heel of another. We may or may not agree with the decisions made by our governing authorities but as believers in Christ our calling is sure. With earthly bodies tethered to soil we honor our elected officials; with heavenly souls anchored in Christ we run to his Word to find our refuge and strength.
Perhaps now is a good time to take our spiritual temperature and assess how well we are handling the swelling tide of negative information. How have you responded to the changes in your freedom, your finances, your future? Each of us has been affected differently but all of our lives have been touched by COVID-19. We have lost loved ones. We have lost jobs. Maybe the hardest aspect of the new normal for you is social distancing. The cold atmosphere in the grocery store as masked shoppers pass by without acknowledgment. Have you lost heart in light of your changing circumstances? Consider how much time you are spending before a news source and weigh that against your time in the Word. The news these days is unsettling but God's Word sets our minds at ease. In the midst of uncertainty, the Word is an anchor to our souls.
Fearing Circumstances Versus Faith in God
I used to scuba dive. Once on a dive trip, we were warned before entering the choppy ocean that the current was especially strong. The crew encouraged us to check our bearings regularly and stay close to the boat. In spite of the warning, the current swept a few divers out so far that the boat had to perform a search and rescue. The last panic-stricken couple was found desperately clinging to a buoy. Grateful to have found this 'refuge' in the midst of the ocean they were still in danger. Exposed to the open water all around them they felt insecure as the buoy bobbed helplessly in the waves. The oxygen in their tanks had been depleted and calm had given way to abject fear.
As believers we can identify. Who among us cannot remember a time when, even though the Word encourages us to draw near to Christ, we have not persevered and allowed our circumstances to control us? The results are similar. We become spiritually depleted, exposed to sin and feel insecure and fearful because we have strayed far from the source of safety. Without even realizing the widening distance in communion with our Savior, we can so easily be swept away by what is happening all around us. Obviously, we desire to stay close to the Lord but sometimes it is easier said than done.
Staying Close to the Lord by Staying in the Word
Staying in the Word will be a challenge until we develop our spiritual muscles and see the blossoming effect doing so has on our soul. The Scriptures are an invitation to explore God's character, to share our thoughts with him and to develop a listening ear to his voice. We open our Bibles with minds ready to savor and delight in it; to be challenged and transformed. We do not have to be scholars to do so, God meets us where we are. But this approach to Bible reading requires more of us than to check off the reading box and go about our business (although there are days when that has to be enough). To be changed by the Word, we come expectant for daily nourishing. We leave with the flavor still in our hearts, meditating on and memorizing the good bits to sustain us throughout this day.
When we approach the Word in this way, the benefits become obvious. Our faith is strengthened as we observe the thread of God's desire for relationship with us woven throughout scripture. We behold the wondrous glory of our Savior who became a man and laid down his life so that we could live as adopted sons and daughters of the living God! We are introduced to fallible saints who have gone before us, given instruction on how to live life now and offered a glimpse into the future. The Word comforts us with promises of Christ's loving and unwavering commitment to us. We find forgiveness, hope and life everlasting between its pages. To study the "living and active" (Heb. 4:12) Word is to fellowship with God!
How Are You Responding?
And so, back to my original question. How have you responded to the changes in your freedom, your finances and your future? Each of these things are valid reasons for concern but are you feeling overwhelmed? Run to the only shelter that can really provide safety! Apply truth to your circumstances by considering God's faithfulness throughout scripture. Calm and quiet your heart in the assurance that he "will never leave you or forsake you" (Heb. 13:5). He will exchange your anxiety for rest, uncertainty for surety, murmuring for contentment, sorrow for joy. God is here and he is speaking through his Word. Dive into it and let His truths minister deeply to your soul.