Don't Neglect Your Health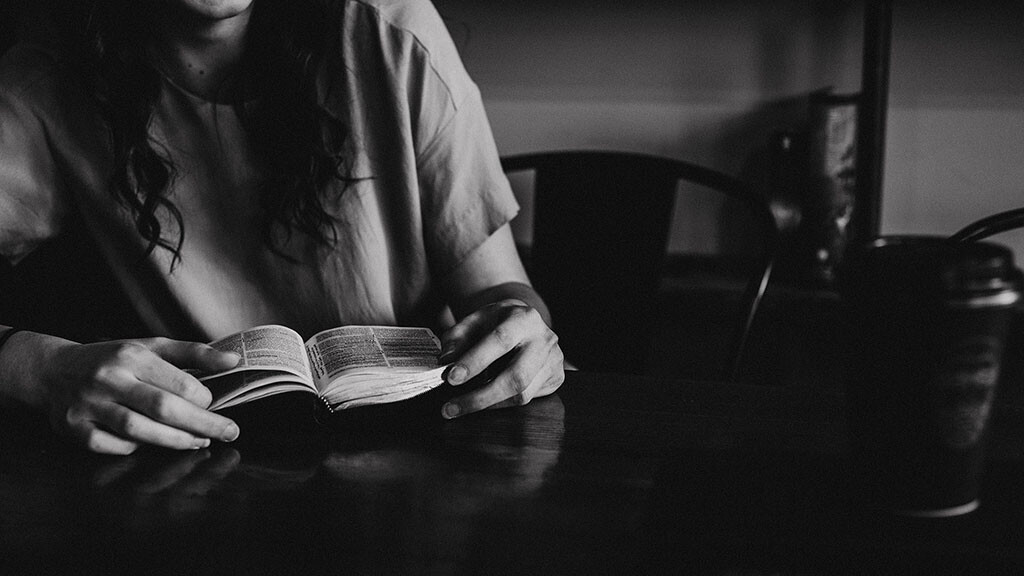 Mar 26, 2020

| by

Bryan Launer

These are strange times in the life of our church. We're unable to gather together on Sundays, but we have access to technology that enables us to communicate instantly by voice, text, or video. Even from a distance, the staff and elders want to shepherd and care for your souls. We're trying to do that through a variety of means: phone calls to check in, the preaching of God's Word along with a guide for Sunday morning family worship, and weekly video updates.

We also want to experiment with short blogs like this one as a way to continue reminding you of truth. Since our regular means of leading and teaching aren't an option, we're trying to use some new tools to encourage your growth in faith and Christlikeness. When we worship together, we are reminded of truth through the preaching of the Word and the other elements of our service, but also through informal interactions with others. You see a friend and are reminded to pray for them. Seeing a brother or sister who is struggling but is worshipping in the same room as you is a reminder of God's faithfulness.

Today, everything is a reminder of COVID-19. Normal life has been upended. In times of job uncertainty, panic buying, and shelter-in-place orders, it's easy to get consumed with our physical health and needs. Don't get me wrong, the church (and God; see Matthew 6:30–32) cares about your physical needs. I am praying that God would bring an end to this virus and protect his children. We should be bringing groceries to those that can't go out. This week, I called someone from our care group to jump my car. Twice.

Our physical needs matter and we should be wise stewards of our health and resources. However, our physical vulnerabilities and frailties shouldn't make us inattentive towards our spiritual needs. In fact, I pray that these physical concerns would draw us near to our Father.
Your Spiritual Health

Therefore, brothers and sisters, please do not neglect your spiritual health during this season. Guard your hearts, renew your minds with truth, and engage with our Lord. Particularly when our physical needs are constantly calling for our attention and when fears, frustration, and discontentment can so easily take root in our hearts, we must be disciplined in caring for our souls.

In this time of fear and uncertainty, we need to remember that God sees us (Psalm 33:13, 18). He is our Creator (Psalm 33:6, 9, 15). God is faithful, righteous, and loving (Psalm 33:1, 4–5, 18, 22). We are not saved by war horses or vaccines, but by our Father who is our help and shield (Psalm 33:16–17, 20).

There are real reasons to be afraid, for ourselves and for those around us. But we have better reasons to trust. We wait upon our God who has delivered our souls from death (Psalm 33:18–22). We need to remind ourselves and one another of God's character, faithfulness, and provision.


What can you do?

How can you remind yourself, your family, your brothers and sisters of these truths? Here are a couple suggestions to get you started, but please add to this list and share your ideas with one another:
Watch the sermon with your family

. Each element of our services is a reminder of truth. We're providing a guide each week to help you worship and meditate on the Word of God. Dedicating this time is a demonstration of your priorities and your need for communion with God. Particularly for parents with kids in the home, this could be a way to have intentional conversations. We provide questions and sample text to help.

Contact others. Give someone a call

. Send a text or email. We aren't able to bump into one another after service on Sundays so we need to be more intentional. If you aren't in a care group, you might have to be extra intentional. You don't need to call everyone in the church directory, but pick someone this week to call, ask how they're doing, and share with one another how God is working in and through you during this time.

Move more quickly towards God

. Allow your fears and concerns to be an indicator that you need to interact with God through prayer and through reading his Word. Our feelings of tension and apprehension should be a check engine light for our hearts. Run to the Father and cast your cares on him (Psalm 94:14; 1 Peter 5:6–7).

Set aside time to pray each day

. In addition to moving towards God in the moment, we should be regularly calling out to our Father. He is not far off. He hears our cries and provides help. Ask God to stop this disease. Pray for the leaders of our church and those in authority in our government. Intercede on behalf of others in our church and those who are affected by COVID-19.
Ask God to help you to remember and believe. I'm thankful that God hears us and answers us. He is our ever-present help in times of trouble.

"Now may the God of peace himself sanctify you completely, and may your whole spirit and soul and body be kept blameless at the coming of our Lord Jesus Christ. He who calls you is faithful; he will surely do it." 1 Thessalonians 5:23–24