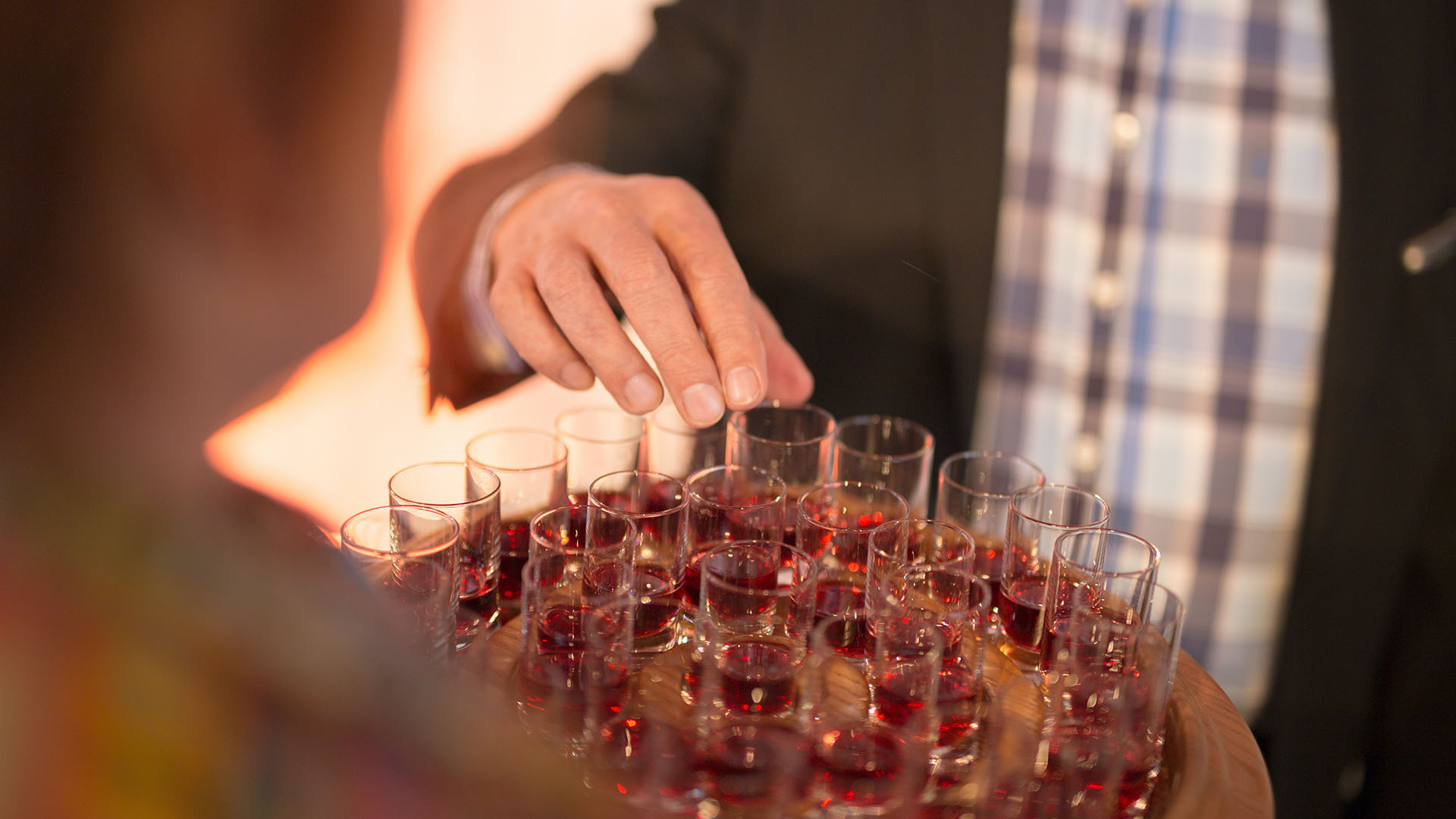 This Thursday we'll gather together for our Maundy Thursday service. Maundy comes from a Latin word which means mandate, referring to the new mandate that Christ gave his disciples in the upper room discourse before he died: "A new commandment I give to you, that you love one another: just as I have loved you, you also are to love one another. By this all people will know that you are my disciples, if you have love for one another" (John 13:34–35).
Matthew, Mark, and Luke record Jesus instituting the Lord's Supper in the upper room (Mark 14:22–25; Luke 22:14–23; Matthew 26:26–29). As we follow in the footsteps of our Savior during his passion week, we will observe communion together on Thursday night, reflecting on Christ who gave his body and blood to defeat sin and death, so that we might live.
In the Supper, sorrow and joy intermingle.

Jesus' words again foreshadow his death. On Friday, his body will be broken and his blood will be shed. We'll reflect on our own brokenness, our own need for a Savior. We'll remember that it was our sins that held Christ there: "For our sake he made him to be sin who knew no sin, so that in him we might become the righteousness of God" (2 Corinthians 5:21). We should feel sorrow as we consider the sacrifice of Christ on the cross. Even on Maundy Thursday, we know that Good Friday is coming. Nevertheless, the Lord's Supper foreshadows his resurrection on Sunday. Christ's resurrection is the defeat of sin and death and is the first fruits of our own resurrection. Because of Christ's atoning work, we have joy at new life and peace with God.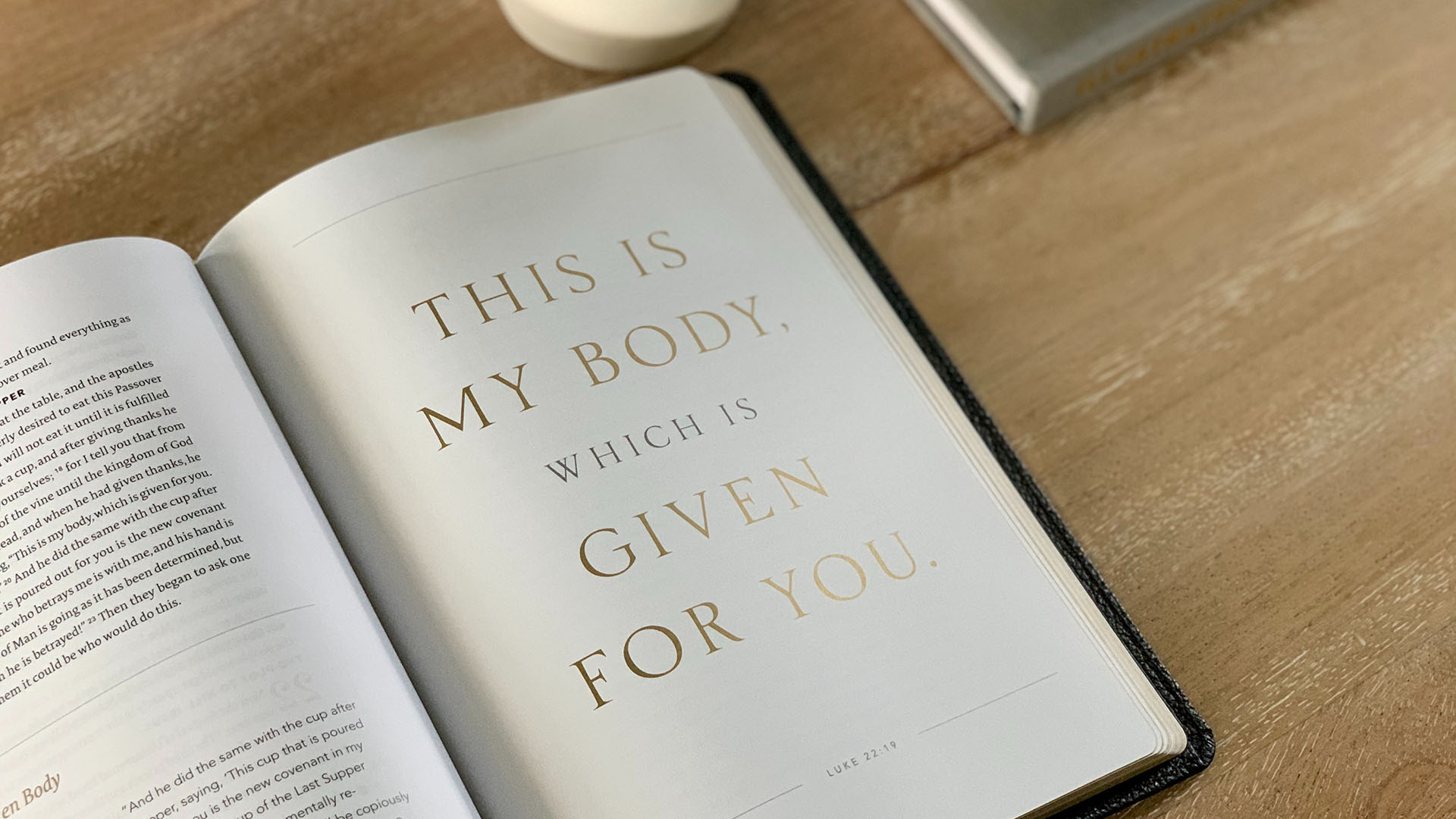 Personally, Maundy Thursday is usually a highlight for me. Typically at our Thursday evening service, we'll partake of communion together. Pre-covid, our monthly observance of the Lord's Supper was done by the intinction method: followers of Christ would receive a wafer and dip that into the same cup of juice and then eat it. As one of the servers, I had the honor of holding out the plate of wafers and offering them to you, repeating, "Brother/Sister, this is the body of Christ broken for you." I got to look into the eyes of my struggling and suffering brothers and sisters, some of whom have shared some of their darkest days with me. I get to remind you that Christ's body is broken for you. Despite the challenges in your marriage, the shame you feel, the hurts from your past, the anxiety and despair that seems to always be close at hand, our Savior died for you. After my brothers and sisters have gone through the line, I got to partake of the same bread and the same cup that you have. Another brother reminds me that this is the body and blood of Christ broken and shed for me. It is a joy to partake of the same cup together and remind one another of this grace that we've received.
We are all leveled before the communion table.

We are all saints who suffer and sin who need the body and blood of Jesus Christ to save us. As we celebrate the Supper, we are confessing together that we believe, like Thomas, that Jesus is our Lord and our God (John 20:28).
I loved our practice of partaking of the Lord's Supper and there's a degree of sorrow as we plan for Thursday. In a post-covid world, the practice of dipping a wafer in a cup when hundreds have gone before you is not an option right now. Nevertheless, this Thursday we will remember and celebrate the Lord's Supper together. While the manner will be the same as recent months, the truths that we will be confessing together will be the same: we are wholly dependent on the sacrifice of our risen Savior to give us life. While there might be a twinge of sorrow in the manner, I am joyfully looking forward to celebrating and worshipping together. See you on Thursday.
I will not boast in anything

No gifts, no power, no wisdom
But I will boast in Jesus Christ
His death and resurrection